India Ratnagiri Estate Cauvery Red Honey (30kgs)
About This Coffee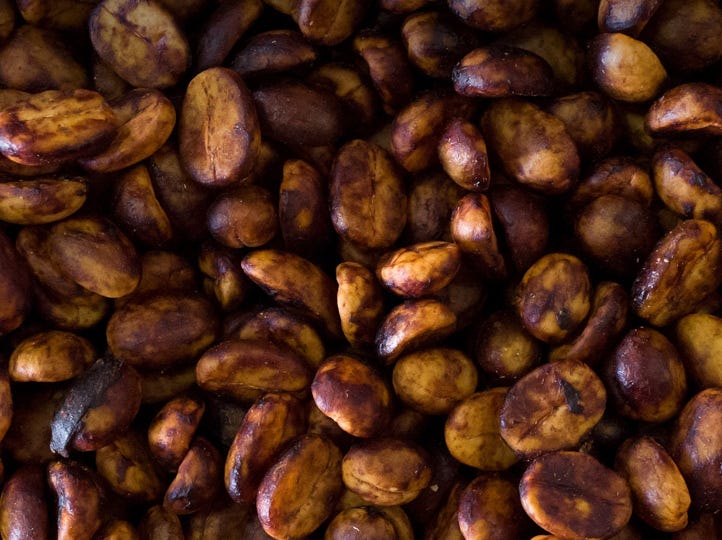 The Hindi word 'Ratnagiri' translates literally to 'Pearl Mountain', a reference to the dense silver oak canopy which crowns this farm. Ratnagiri was established in 1920 and is owned and operated by Ashok Patre, having been passed down from Grandfather, to father to son. Ashok describes this coffee as follows:
"This is a red honey processed coffee and it comes from two blocks on our farm and is mainly the Cavery varietal. The coffee was depulped and allowed to have an aerobic fermentation and was slowly dried for 26 days on raised beds."
We have partnered with Ratnagiri Estate for 6 straight seasons and there are no prizes for guessing why: this farm is consistently producing the best Indian coffees on our cupping table, season after season.
| | |
| --- | --- |
| Origin | India |
| Subregion | Bababudangiri, Western Ghats |
| Harvest Season | 2022/23 |
| Producer Type | Single Estate |
| Farm Name | Ratnagiri Estate |
| Processing | Honey Processed |
| Processing Description | Dried on raised beds for 26 days |
| Growing Altitude | 1300m - 1450m |
| | |
| --- | --- |
| Plant Species | Arabica |
| Variety | Cauvery |
| Coffee Grade | IND CA NAT CH AB |
| Screen Size | 15 Up |
| Bag Weight | 30 KG BOX |
| Bag Types | Vac-Pack Box |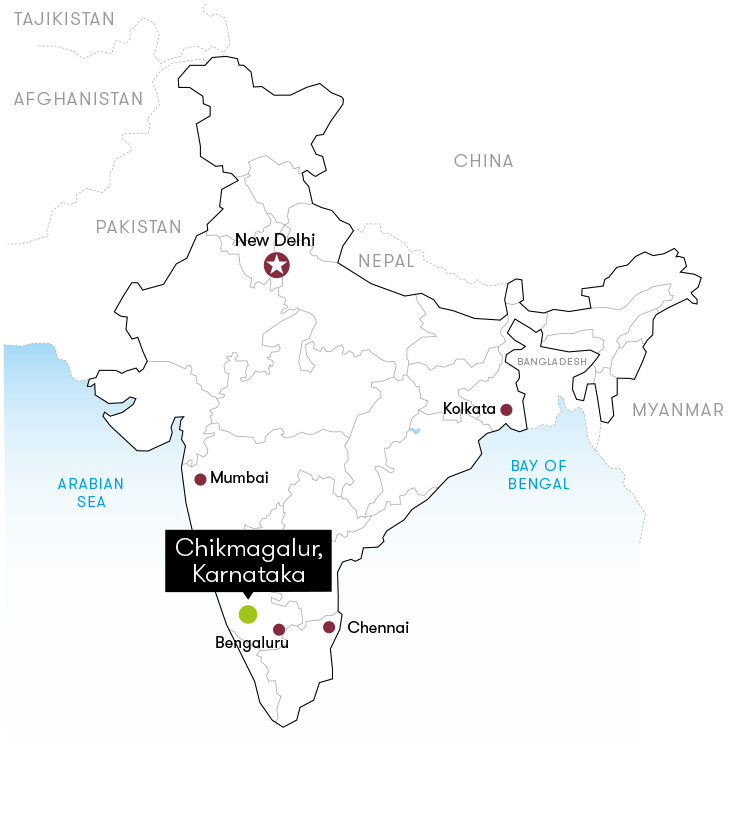 The Producer
Ashok Patre is a progressive. Well-travelled and bursting with initiative, he has drawn inspiration from elsewhere to step beyond the boundaries of traditional Indian coffee cultivation and processing. Brix levels are tested before harvesting. Processing includes natural, honey and fermentation experiments alongside the traditional washed.
For all intents and purposes Ratnagiri Estate is an organic/biodynamic farm and also maintains official Rainforest Alliance Certification. Quarterly soil tests and organic corrections to soil are applied. Ionic seawater and sea weed extract are applied to improve plant immunity and sugar levels of the fruit.
The estate is a lush shaded environment with 3 stories of shade. It is home to over 48 recorded bird populations, monkeys, leopards, wild boar, tigers, mongoose and - on occasion - elephants. The rich biodiversity demands that Ashok and his family have an approach to farming which places ecology and harmony with the environment at the forefront. This is a world class farm, truly one of the leading in India and a great example of Olam and the farmer working together to engineer excellence.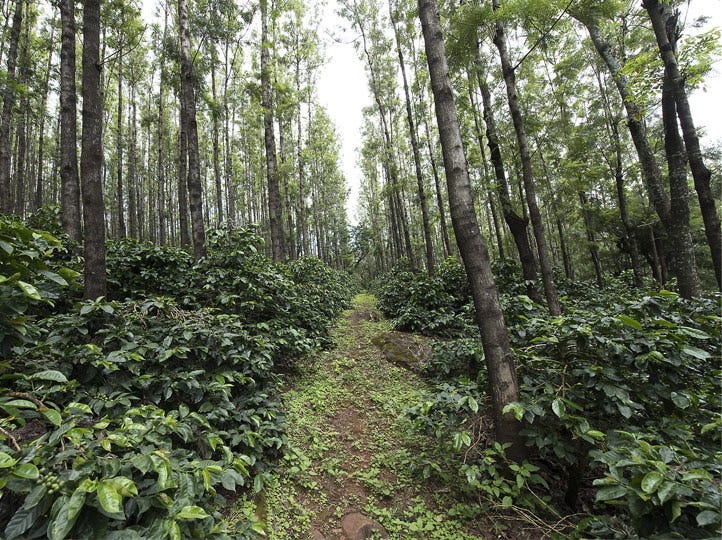 History of Coffee in India

If coffee was born in Ethiopia and grew up in Yemen, then it left home to make its own way in the world through India in the 17th Century, when Baba Budan, returning from a pilgrimage to Mecca, smuggled seven beans and planted them in hills of the Chikkamagaluru district, a hill region now known as Baba Budan Giri. Green coffee cultivation grew slowly in India and the first formal plantations were established by the British in 1840 in the same region where the first coffee was planted.
Over the years, repeated battles with leaf rust and an emphasis on yield caused India to increase planting Robusta and prioritize shade growing conditions. Today, India grows more than twice as much Robusta as Arabica and nearly all coffee is grown under shade, much of it in forest conditions. Over 21% of India's coffee is exported to Italy, where Robusta has long been a part of traditional espresso blends. In recent years, Olam has been finding coffee for the specialty market. India is poised to attract increasing attention from specialty markets, and not only because quality is quickly improving. Coffee plantations in India are home to abundant wildlife, including tigers and elephants, because of the forest-like conditions. Compared to shade grown coffee in other parts of the world, coffee in India is grown in dense shade conditions, and almost intercropped with peppercorn, cardamom, areca nut, oranges, bananas, and other crops.
Subregion

Bababudangiri, Western Ghats

Farm Name

Ratnagiri Estate

Producer Type

Single Estate

Processing

Honey Processed

Processing Description

Dried on raised beds for 26 days

Bag Types

Vac-Pack Box

Plant Species

Arabica

Variety

Cauvery

Min Growing Altitude

1300m

Max Growing Altitude

1450m

Screen Size

15 Up

On Sale

No

Top Lot

No

Price Per Kg

€9.75

Status

Spot

Coffee Grade

IND CA NAT CH AB

CTRM Contract Number

P8002159-9

Origin

India

Warehouse

Vollers Hamburg