Guatemala Washed SHB Hilario Jimenez (2021)
About This Coffee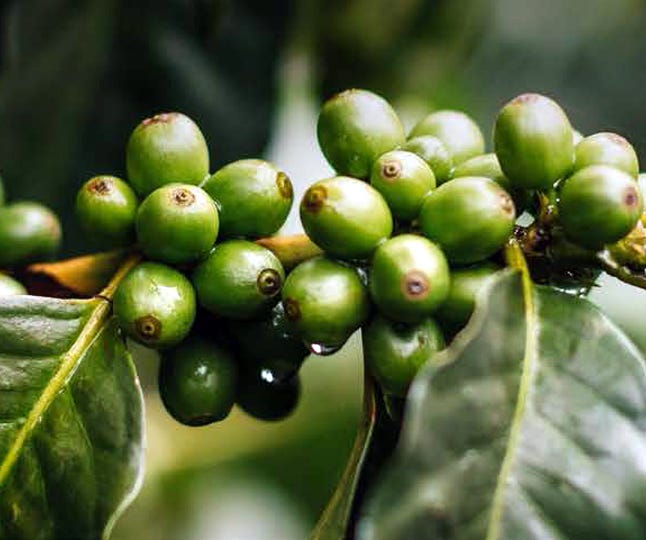 Hilario Lorenzo Jimenez is a producer from Caserío Río Ocho Grande in Todos Santos Cuchumatán, Huehuetenango. His 7ha finca La Ladera sits at 1,800masl and he and his family cultivate the varieties of bourbon and caturra. Hilario has been involved in agronomy his entire life, he worked at the Ministerio de Agricultura, Ganadería y Alimentación (Ministry of Agriculture, Livestock and Food) where he learned different practices that have helped to increase the quality of his coffee over the course of 10 years, and now he is working with Olam as part of a farmer training program.
| | |
| --- | --- |
| Origin | Guatemala |
| Subregion | Caserío Río Ocho grande, Todos Santos Cuchumatán, Huehuetenango |
| Harvest Season | 2020/21 |
| Producer Type | Single Estate |
| Farm Name | Finca La Ladera - Hilario Lorenzo Jimenez |
| Processing | Washed |
| Growing Altitude | 1800m |
| | |
| --- | --- |
| Plant Species | Arabica |
| Variety | Bourbon, Caturra |
| Coffee Grade | GTM CA WA SHB FANCY |
| Screen Size | 15 Up |
| Bag Weight | 69 KG BAG |
| Bag Types | Grain Pro / Ecotact |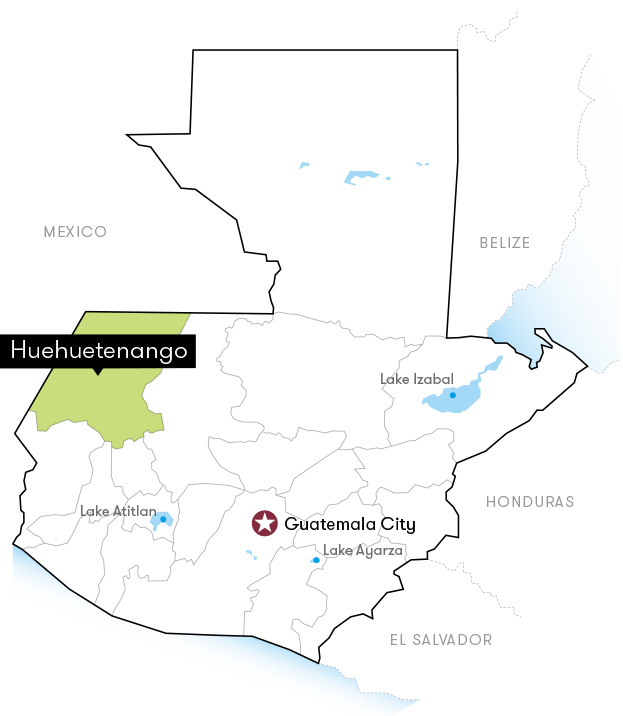 The Region
Río Ocho Grande (Big Eight River) is named because of a river that flows in the middle of the town. The community is part of the Todos Santos Cuchumatán region, notable because the people have conserved their traditional dress; some of the most colorful and bright in Guatemala. The men typically dress in short red pants with vertical white stripes, a white shirt with embroidered, patterned sleeves; a collar in red, purple and white and and a red or brown belt. Women wear a long blue skirt with white stripes, a red blouse with embroidered patterns in blue, purple, yellow and blue and a red belt. The town in which Hilario lives is actually too high to cultivate coffee so unusually, Hilario and his family have to move down the mountain to reach their farm.
The Process
At the farm they pick coffee cherries by hand, selecting the best ones. They do the floating process to remove the "banos", or over ripe floaters. Only the highest quality cherries are depulped for this lot. The coffee is fermented with water for about 18 to 24 hours. Once the coffee is reached full fermentation, the coffee is washed and then sent to drying. Then the beans are extended on the floor of the patios and dried in the sun until the optimum moisture content is reached.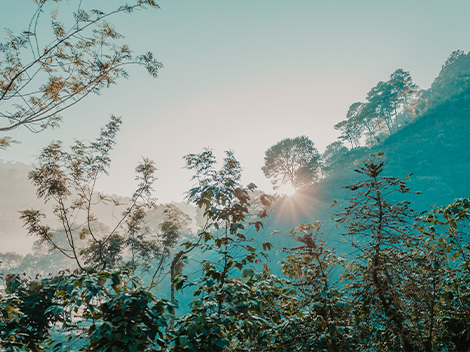 History of Guatemalan Coffee
Although coffee was brought over from the Caribbean in the mid-18th century by Jesuit priests, it was used primarily as an ornamental plant and garden crop for 100 years in Guatemala. Coffee wasn't widely traded, however, until commercial production began in the 1850s. The volcanic soil and various micro-climates proved ideal for growing coffee in Guatemala. Coffee, within a generation, became the country's most important crop. In 1860, Guatemala exported 140,000 pounds of coffee, and just 25 years later, the country was exporting over 40 million pounds. Large numbers of coffee farmers were German immigrants responsible for many inventions and innovations related to coffee milling. Most of Guatemala's coffee was exported to Germany until the First World War, when exports shifted to the United States.
Status

Spot

Subregion

Caserío Río Ocho grande, Todos Santos Cuchumatán, Huehuetenango

Farm Name

Finca La Ladera - Hilario Lorenzo Jimenez

Producer Type

Single Estate

Processing

Washed

Bag Types

Grain Pro / Ecotact

Plant Species

Arabica

Variety

Bourbon, Caturra

Coffee Grade

GTM CA WA SHB FANCY

Growing Altitude

1800m

Screen Size

15 Up

Origin

Guatemala

Warehouse

Schwarze & Consort.

On Sale

Yes

Top Lot

No

CTRM Contract Number

P8001412-2

Price Per Kg

€6.00