Guatemala Microlot #9 Edy Martin Perez Lopez
About This Coffee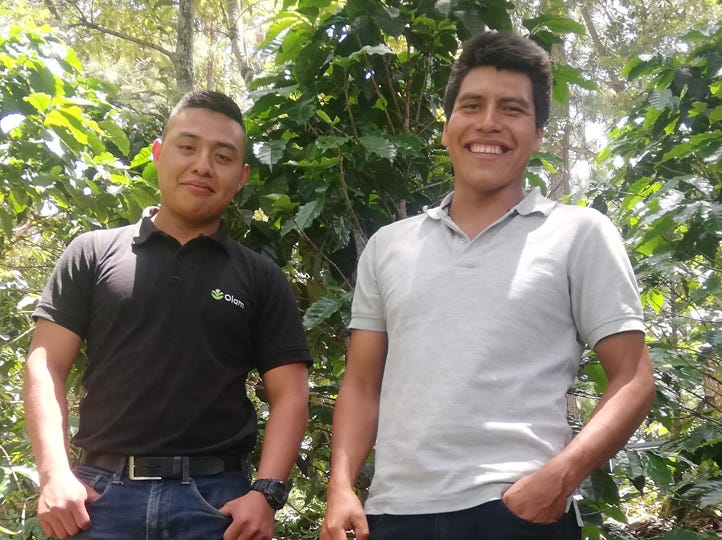 Edy Martin Perez Lopez (right) is a producer from the municipality of Santiago Petatán in Huehuetenango. Like many producers in this region, Edy grew up on the family coffee farm and learned about agricultural practices from his parents, from coffee nursery practices through to harvest and processing. When he was 13 his father, Santos Pérez Rafael, gave him an inheritance of 10 cuerdas of land for coffee which, after selling his coffee and acquiring more land over the years, is now 8 times the size. Always dedicated to improving quality and yield for his farm, Edy has participated in multiple workshops run by local co-ops and organizations such as ANACAFE to gain new experience in areas such as variety selection, propogation, harvest and post-harvest processing, and even roasting and sensory analysis. When he's not busy on the farm, Edy is making seedbeds and operates a coffee nursery to sell saplings to neighbouring producers, and he runs a small hardware store in the community.
| | |
| --- | --- |
| Origin | Guatemala |
| Subregion | Santiago Petetan and Canton Sabino |
| Harvest Season | 2019/20 |
| Producer Type | Single Estate |
| Farm Name | Santos Perez Rafael and Edy Martin Perez Lopez |
| Processing | Washed |
| | |
| --- | --- |
| Plant Species | Arabica |
| Variety | Bourbon, Caturra |
| Coffee Grade | GTM CA WA SHB HH |
| Screen Size | 15 Up |
| Bag Weight | 69 KG BAG |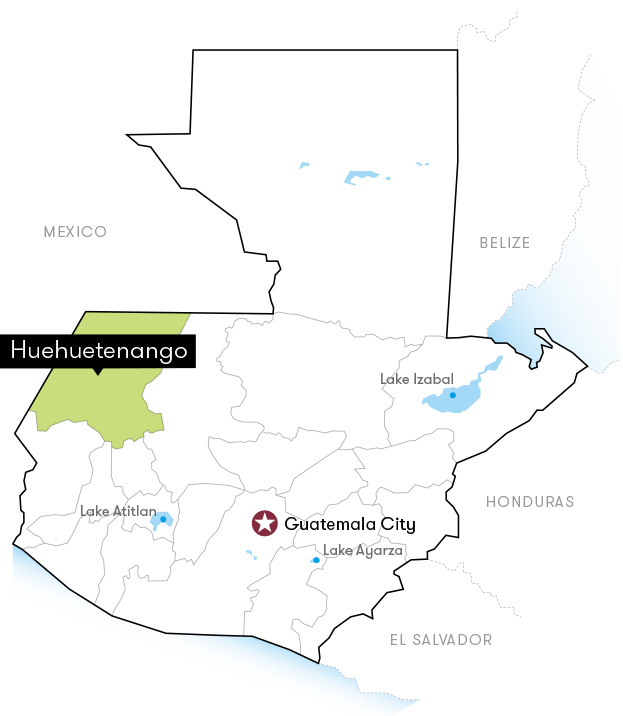 The Region
Huehuetenango is the highest altitude region cultivating coffee in Guatemala. Thanks to the dry, hot winds that blow into the mountains from Mexico, the region is protected from frost allowing Highland Huehue to be cultivated up to 6500 feet (almost 2000m). The extreme remoteness of Huehuetenango means that most producers need to process their coffee themselves. Fortunately the region has plentiful water supply with many rivers and streams, so a mill can be placed almost anywhere. An abundance of local knowledge and skill also means that while home-processed, these coffees are treated with excellent attention to detail and are the amongst the most sought after in Guatemala due to their high quality cup.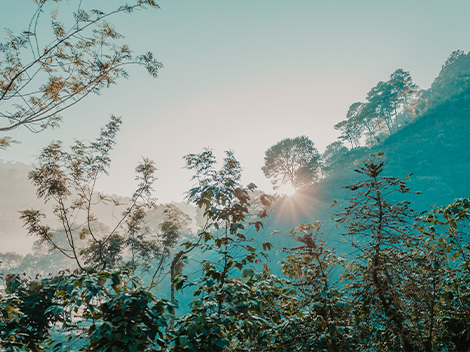 History of Guatemalan Coffee
Although coffee was brought over from the Caribbean in the mid-18th century by Jesuit priests, it was used primarily as an ornamental plant and garden crop for 100 years in Guatemala. Coffee wasn't widely traded, however, until commercial production began in the 1850s. The volcanic soil and various micro-climates proved ideal for growing coffee in Guatemala. Coffee, within a generation, became the country's most important crop. In 1860, Guatemala exported 140,000 pounds of coffee, and just 25 years later, the country was exporting over 40 million pounds. Large numbers of coffee farmers were German immigrants responsible for many inventions and innovations related to coffee milling. Most of Guatemala's coffee was exported to Germany until the First World War, when exports shifted to the United States.
Status

Spot

Subregion

Santiago Petetan and Canton Sabino

Farm Name

Santos Perez Rafael and Edy Martin Perez Lopez

Producer Type

Single Estate

Processing

Washed

Plant Species

Arabica

Variety

Bourbon, Caturra

Coffee Grade

GTM CA WA SHB HH

Screen Size

15 Up

Origin

Guatemala

Warehouse

Schwarze & Consort.

On Sale

No

Top Lot

No

CTRM Contract Number

P8000192-1

Price Per Kg

€5.25