Nicaragua Peralta Estates Tierras Blancas, Parainema Washed 'Laurel' (30kg Vac Pack)
About This Coffee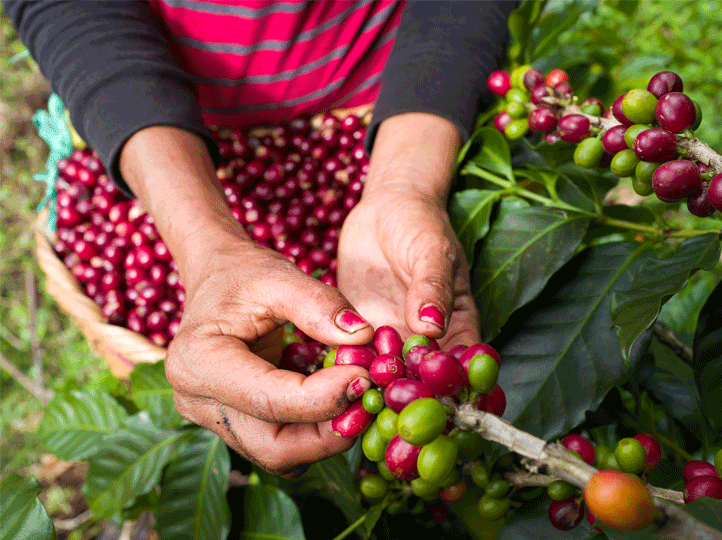 The Peralta Family coffee-growing history dates back to the beginning of the 20th century, but it was only in 2008 that brothers Julio and Octavio shifted focus to developing unique specialty preparations. We are privileged to have known the Peraltas for several years and have always admired the attitude and values that they have brought to their operation. We are delighted to bring their microlots and special preparations to Europe. From single plot, single varietal separations to carefully controlled extended fermentations, the Peralta family continue to position themselves at the forefront of specialty coffee innovation.
| | |
| --- | --- |
| Origin | Nicaragua |
| Subregion | La Tablazon, Dipilto, Nueva Segovia |
| Harvest Season | 2021/22 |
| Producer Type | Single Estate |
| Farm Name | Peralta Estates |
| Processing | Washed |
| Growing Altitude | 1300m |
| | |
| --- | --- |
| Plant Species | Arabica |
| Variety | Parainema |
| Coffee Grade | NIC CA NAT |
| Screen Size | 15 Up |
| Bag Weight | 30 KG CAR |
| Bag Types | Vac-Pack Box |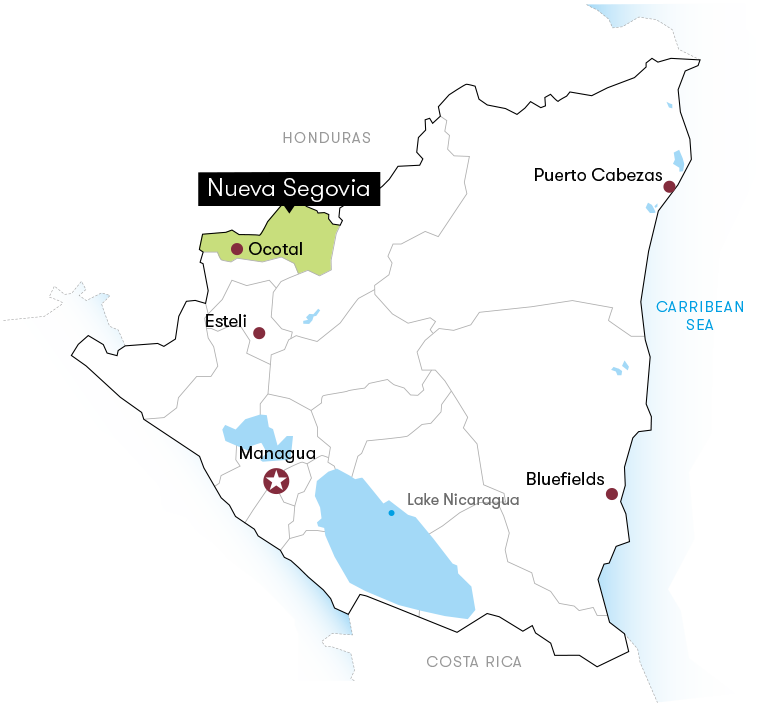 The Region
The Peralta Estate is situated in La Tablazon, Dipilto, in the Nueva Segovia Region of Nicaragua, close to the Honduras border. The farm is nestled within lush forested hills, making this prime specialty coffee country. Nicaragua has a long history with coffee but over the past few years has become increasingly well known for top specialty coffee due to the influence of producers like Julio and Octavio.
Nueva Segovia boasts some of the highest growing altitudes in Nicaragua. The terrain is as beautiful as it is challenging to traverse, characterised by rolling hills and dense forest, often engulfed by thick clouds.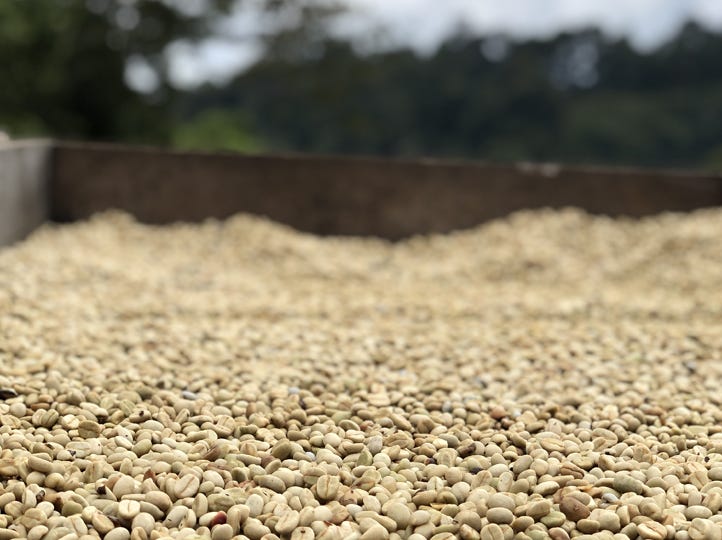 The Process
The Peralta 'Laurel' process is a washed process with some variations to the traditional fermentation. Ripe cherries are carefully selected with a minimum Brix value of 19.50o. They are then washed, siphoned and pulped. After pulping, the coffee is left for around 48 hours, with precise timing dictated by ambient temperature inside the dry running channel. Every 6 hours the coffee is rinsed with clean water to prevent the pH from dropping below 5. Water is also sprayed during this period to lower the temperature and avoid over-fermentation. The coffee is then thoroughly washed at the end of the fermentation stage and left to rest for 24 hours. Measurements are taken throughout to maintain an ambient temperature of 17oC, a coffee pH of 5 and a water pH of 7. After rest, the wet parchment is dried on covered, African- style raised beds for an average of 13 days, before being rested as dried parchment and then milled for export.
Status

Spot

Subregion

La Tablazon, Dipilto, Nueva Segovia

Farm Name

Peralta Estates

Producer Type

Single Estate

Processing

Washed

Bag Types

Vac-Pack Box

Plant Species

Arabica

Variety

Parainema

Coffee Grade

NIC CA NAT

Min Growing Altitude

1300m

Screen Size

15 Up

Origin

Nicaragua

Warehouse

Schwarze & Consort.

On Sale

No

Top Lot

No

CTRM Contract Number

P8001803-14

Price Per Kg

€11.55