India Natural Single Estate - Bagneheddal
About This Coffee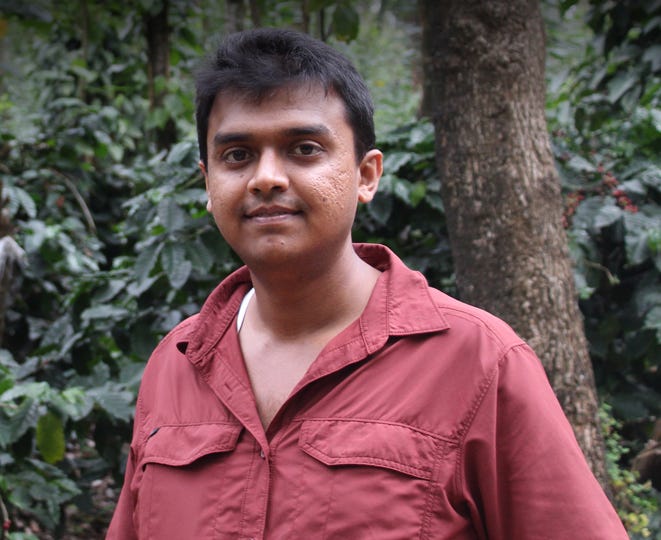 Bagnehddal farm is a 222ha estate operated by Mr. Ravi Ramu near Chikmagalur in India's Western ghats. The farm is over 125 years old and this heritage is evident throughout the production philosophy. The naturally processed coffee was dried on raised beds under shade nets for 22 days. The cherries selected for processing are tested to for a Brix reading of 24 to ensure an optimum sugar content.
This lot is part of our EKA engineering project in India where Olam assist the farmers with investment in specific and targeted quality improvement whilst utilising the farmers' key traits and skills.
| | |
| --- | --- |
| Origin | India |
| Harvest Season | 2018/19 |
| Producer Type | Single Estate |
| Farm Name | Bagnehddal Estate |
| Processing | Natural/Dry Processed |
| | |
| --- | --- |
| Plant Species | Arabica |
| Coffee Grade | IND CA NAT CH AB |
| Screen Size | 15 Up |
| Bag Weight | 60 KG BAG |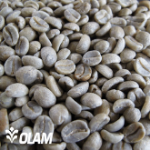 The Region
Bagneheddal estate is located in the Higher Baba Budan Giri region which is one of the best places in India to grow Specialty coffees. This region is inside the shola forest which is known for high density forest trees and rich volcanic soil.
Bagnehddal has good relationship with the surrounding villages, providing the local kids with necessities and free medical services to the local villagers. Bagnehddal produces some of the best quality washed and natural Arabicas in the region.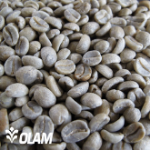 History of Coffee in India
If coffee was born in Ethiopia and grew up in Yemen, then it left home to make its own way in the world through India in the 17th Century, when Baba Budan, returning from a pilgrimage to Mecca, smuggled seven beans and planted them in hills of the Chikkamagaluru district, a hill region now known as Baba Budan Giri. Green coffee cultivation grew slowly in India and the first formal plantations were established by the British in 1840 in the same region where the first coffee was planted.
Over the years, repeated battles with leaf rust and an emphasis on yield caused India to increase planting Robusta and prioritize shade growing conditions. Today, India grows more than twice as much Robusta as Arabica and nearly all coffee is grown under shade, much of it in forest conditions. Over 21% of India's coffee is exported to Italy, where Robusta has long been a part of traditional espresso blends. In recent years, Olam has been finding coffee for the specialty market. India is poised to attract increasing attention from specialty markets, and not only because quality is quickly improving. Coffee plantations in India are home to abundant wildlife, including tigers and elephants, because of the forest-like conditions. Compared to shade grown coffee in other parts of the world, coffee in India is grown in dense shade conditions, and almost intercropped with peppercorn, cardamom, areca nut, oranges, bananas, and other crops.
Status

Spot

Farm Name

Bagnehddal Estate

Producer Type

Single Estate

Processing

Natural/Dry Processed

Plant Species

Arabica

Coffee Grade

IND CA NAT CH AB

Screen Size

15 Up

Origin

India

Warehouse

Vollers Group Uk

On Sale

Yes

Top Lot

No

CTRM Contract Number

P8000525-1