Guatemala Jorge Luis Sanchez (Olam Direct) (2022)
About This Coffee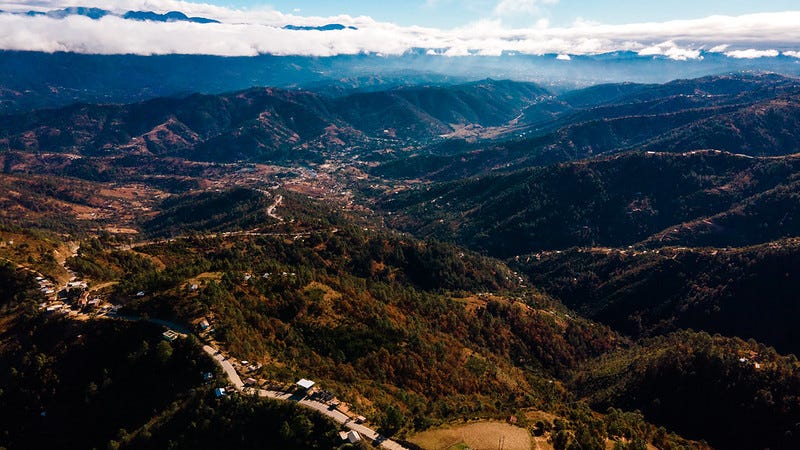 This washed lot was sourced as part of our 'Olam Direct' program, promoting direct trade with farmers in regions traditionally dominated by more opaque smallholder supply chains.
Jorge Luis Sanchez has been dedicated to coffee for the last 28 years. He discovered coffee when he started working as a day labourer on the South Coast and subsequently decided to start saving for his own farm, eventually buying a single hectare plot. After successful harvests he began to gradually buy more land and he now provides a living for his whole family (wife, a son and four daughters)
Jorge has no road access to his farm and it's a 20 minute walk to the nearest road. Therefore he moves his coffee with his trusty mule.
| | |
| --- | --- |
| Origin | Guatemala |
| Subregion | Santa Barbara, Huehuetenango |
| Harvest Season | 2021/22 |
| Producer Type | Single Estate |
| Farm Name | San Luis (Jorge Luis Sanchez) |
| Processing | Washed |
| Growing Altitude | 1800m |
| | |
| --- | --- |
| Plant Species | Arabica |
| Variety | Bourbon, Caturra, Pache |
| Coffee Grade | GTM CA WA SHB FANCY |
| Screen Size | 15 Up |
| Bag Weight | 69 KG BAG |
| Bag Types | Grain Pro / Ecotact |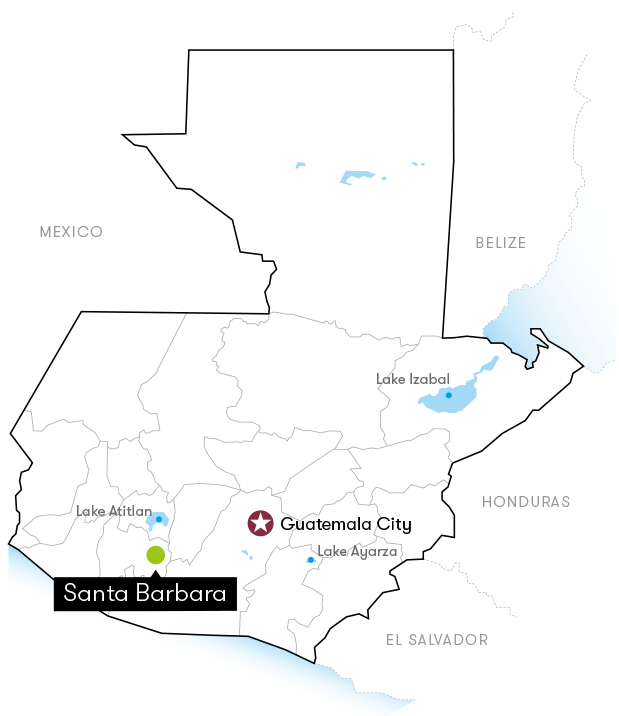 The Region
The town nearest Jorge's farm is called Rancho Viejo, and is situated near the top of the mountain ridge. The town is about a one-day trip from Huehuetenango (if you were traveling on horseback). In times past there was a 'rancho' or hostel for those that were traveling westward towards Mexico. The Rancho is no longer there to house travelers as these days people travel by motorcycle or truck, but the name Rancho Viejo has stood the test of time.
Santa Barbara is a municipality in the department of Huehuetenango in the northwestern region of Guatemala and is named in honour of the patron saint Barbara de Nicomedia. The region is located in the Cuchumatanes mountain range which has altitudes that reach over 3000 meters (too cold for coffee to grow!) The climate is typically dry and the roads dusty.
Santa Barbara has been part of the Mam empire since pre-Hispanic times. Different native languages are spoken including Mam and derived dialects. The municipality has existed as such since colonial times and its Catholic cathedral has the distinctive architectural characteristics of the time.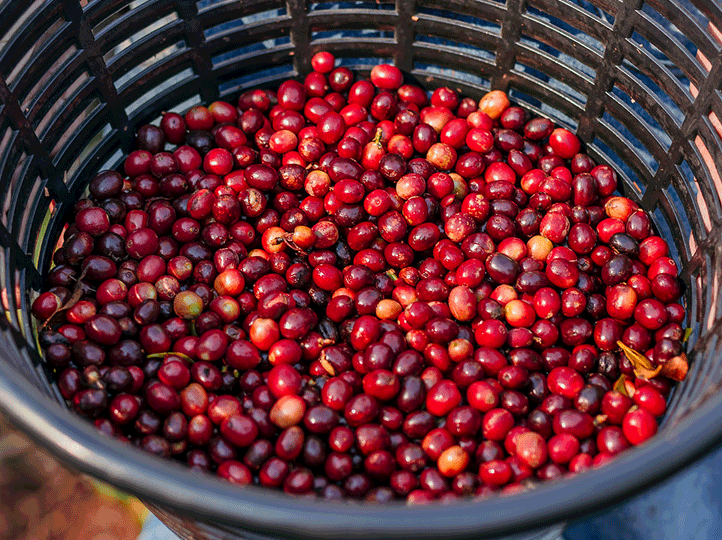 The Process
Jorge has built one of the most innovative agro-forestry farms that we have seen in Huehuetenango. For context the region has plenty of altitude but lacks water. This provides a rather stressful environment for the coffee. Jorge has two main crops: peaches and coffee. He grows peach as his shade tree over the coffee. Peach in this region actually has a different harvest cycle from his coffee.
As soon as he finishes the coffee harvest in March or April the peaches are already filling out on his trees. In July/August the peaches are full then picked for harvest. In the Fall, Jorge has a short break before starting to prep for the coffee harvest. During the coffee harvest which starts in December the peach trees drop their leaves adding organic fertiliser to the coffee and allowing much needed sun to encourage the ripening of the coffee during the cold winter days.
As the region has little rain one of the challenges for the farmers is water to process the coffee. Jorge is very lucky to have a spring
Status

Spot

Subregion

Santa Barbara, Huehuetenango

Farm Name

San Luis (Jorge Luis Sanchez)

Producer Type

Single Estate

Processing

Washed

Bag Types

Grain Pro / Ecotact

Plant Species

Arabica

Variety

Bourbon, Caturra, Pache

Coffee Grade

GTM CA WA SHB FANCY

Min Growing Altitude

1800m

Screen Size

15 Up

Origin

Guatemala

Warehouse

Schwarze & Consort.

Olam Programs

Olam Direct

On Sale

Yes

Top Lot

No

CTRM Contract Number

P8001807-2

Price Per Kg

€8.00