Guatemala Blue Ayarza Washed Classic #2 (2021)
About This Coffee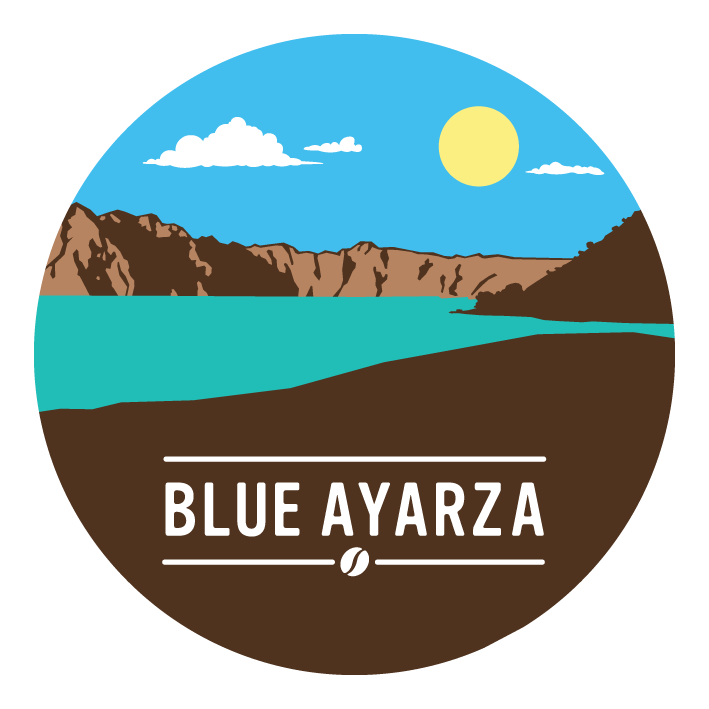 This washed lot was processed at our cherry mill in Ayarza, Santa Rosa. In Guatemala, coffee is traditionally processed individually by smallholder farmers, making it difficult to manage and guarantee quality form lot to lot. Our team in Ayarza works with numerous farmers in the region, paying a premium for ripe cherry and processing it centrally to maintain strict standards throughout.
Francisco Nájera is one of many local producers we work with at Ayarza cherry mill. Francisco was born in El Naranjo town in the Jutiapa department of Guatemala. He is 30 years old, married with two children and has been working in the coffee production business for around 15 years. Cultivating various small plots covering just under 1ha in total, Francisco is a small producer but a great entrepreneur, and has excelled in the coffee production business despite the adversity and constant threat of various coffee diseases. He also dedicates part of his time to developing coffee tree nursery services to sell saplings to other farmers in the region.
| | |
| --- | --- |
| Origin | Guatemala |
| Subregion | Ayarza, Santa Rosa |
| Harvest Season | 2020/21 |
| Producer Type | Small Holder Farmers |
| Wet Mill | Ayarza Cherry Mill |
| Processing | Washed |
| | |
| --- | --- |
| Plant Species | Arabica |
| Variety | Bourbon, Catuai, Pache |
| Coffee Grade | GTM CA WA SHB FANCY |
| Screen Size | 15 Up |
| Bag Weight | 69 KG BAG |
| Bag Types | Grain Pro / Ecotact |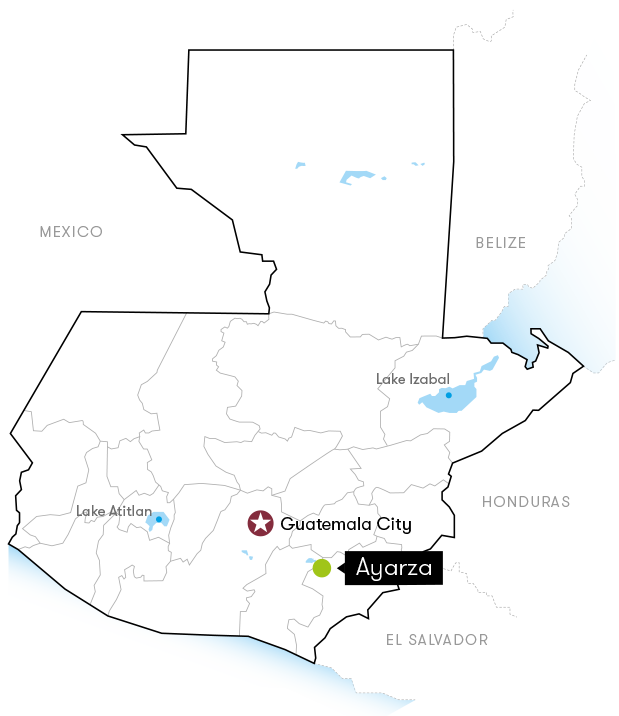 The Region
The region of Ayarza is a special one, landmarked by the drastic landscape and cold blue water from the Laguna de Ayarza and Laguna Azul. The lake was formed by two massive volcanos that collapsed and formed a large crater.
The legends surrounding this lake are numerous and the bottom has never been found. There is a large white rock of a petrified woman who didn't follow the orders of Jesus. In short, there are simply too many good stories about Ayarza to do it justice!
Olam Guatemala always knew the region had massive potential to produce specialty coffee, but the cups that we found were usually solid but unsurprising. Two years ago we rented a wet mill at 1,500 meters on a RFA certified farm. The quality coming from our washed coffee was much better than we expected. Next we tried some naturals by buying cherry in Ayarza and transporting it to a region that had plenty of patios and good wind for drying. This has now been extended to include honey process alongside experimental lots.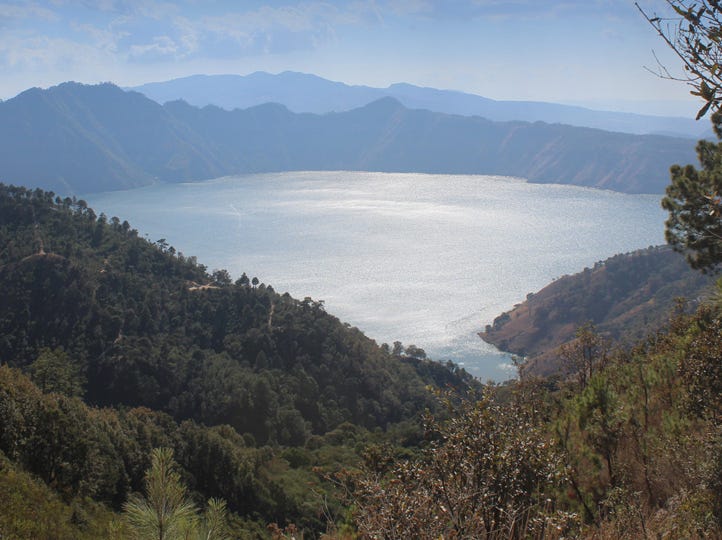 The Process
At the Olam Cherry mill we have several options as to how we can process washed coffee. The beginning of the process is the same for all: strict picking and reception standards (picked ripe with less than 3% of greens), cherry floatation, de-pulping and screen sorting to remove any remaining under-ripes. From this point there are two paths that the coffee can take.
Path 1: the coffee is fermented for 14 hours using a Fermaestro to determine the end of the fermentation, washed, dried on the patio and finished in a mechanical drier.
Path 2: the coffee is sent straight to the mechanical washers (removing the mucilage), sent through a Centriflux to remove excess water, then dried at low temperatures mechanically.
Natural factors along with the two paths above mean that the coffee can exhibt subtly defend profiles. One profile tends to be more acidic and the body is a touch lighter, this exhibits the winey character that cuppers often catch on fruity lots, so we call this 'Vinoso'. The other profile is sweeter and a little more body driven – this the standard top washed profile for Santa Rosa, but sometimes we call it 'classic'. We separate these accordingly and offer as subtly different takes from this region of huge potential.
Subregion

Ayarza, Santa Rosa

Producer Type

Small Holder Farmers

Wet Mill

Ayarza Cherry Mill

Processing

Washed

Bag Types

Grain Pro / Ecotact

Plant Species

Arabica

Variety

Bourbon, Catuai, Pache

Screen Size

15 Up

On Sale

Yes

Top Lot

No

Price Per Kg

€5.50

Status

Spot

Coffee Grade

GTM CA WA SHB FANCY

CTRM Contract Number

P8001311-3

Origin

Guatemala

Warehouse

Vollers Hamburg